Article: Paint Your Hanging Adjustable Earring Holder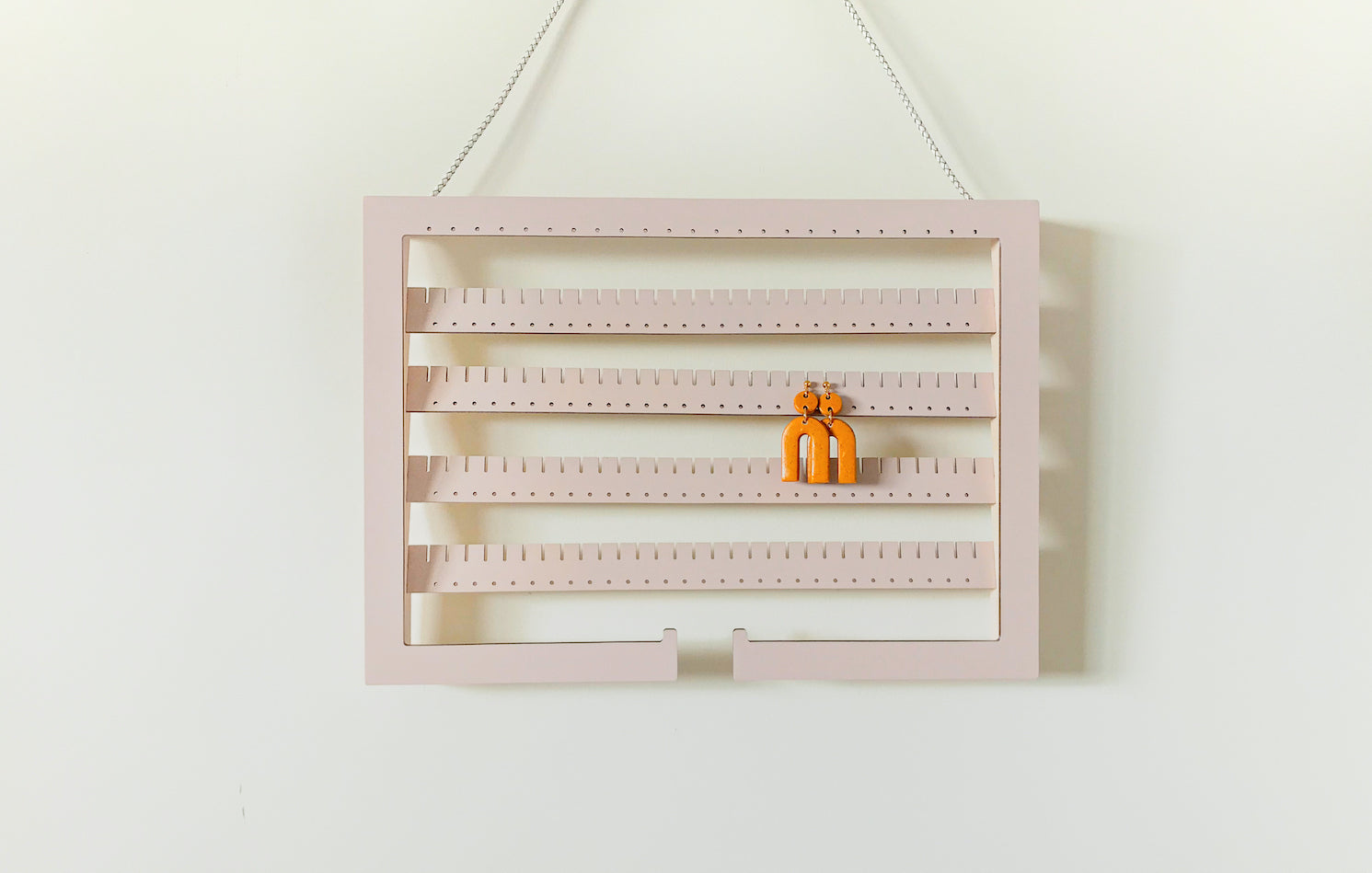 Paint Your Hanging Adjustable Earring Holder
Painting can be a little scary at first but I hope this post will help guide you to choosing the right materials like paint type, paint colour and sandpaper grit size if you have decided to paint your Hanging Adjustable Earring Holder.
Paint Type:
I prefer using the spray type because I find that they provide a more even coverage than painting with paint brushes.
I used the RUST-OLEUM Chalked Ultra Matt Paint in Blush Pink here as I already had it from a previous paint job. It is a very lovely shade of pink but I would not recommend the Chalked range for this project especially if you are planning to paint the inserts as well. Due to the chalk nature of this paint, it creates that worn out vintage look when sanded. And in this case, it forms dark streaks when earring backs and posts scratches it.
The white version was painted in the British Paints SprayEasy Paint & Prime in White Satin, also chosen because I had it lying around in the house. I love a satin (matt) finish but if you want a shinier look, you can choose paint with a semi-gloss or gloss finish.
Paint Colour:
If this is your first time working with spray paint, it is better to go for lighter colour options because it is less obvious if you do make a mistake or miss certain spots.
Sandpaper Grit Size:
I used a 1200 grit sandpaper here as I still wanted the natural wood grain to show through the paint. If you want a smoother finish, you can go down a few grit sizes (smaller grit number = rougher sandpaper = smoother surface).
Here is a short video on how I painted mine.
Steps:
- remove hanging strap from the holder
- apply first paint coat on and wait 24 hours
- sand painted surface with 1200 grit sandpaper to smooth the paint out
- apply second paint coat on and wait 24 hours
- attach hanging strap back on and you are done!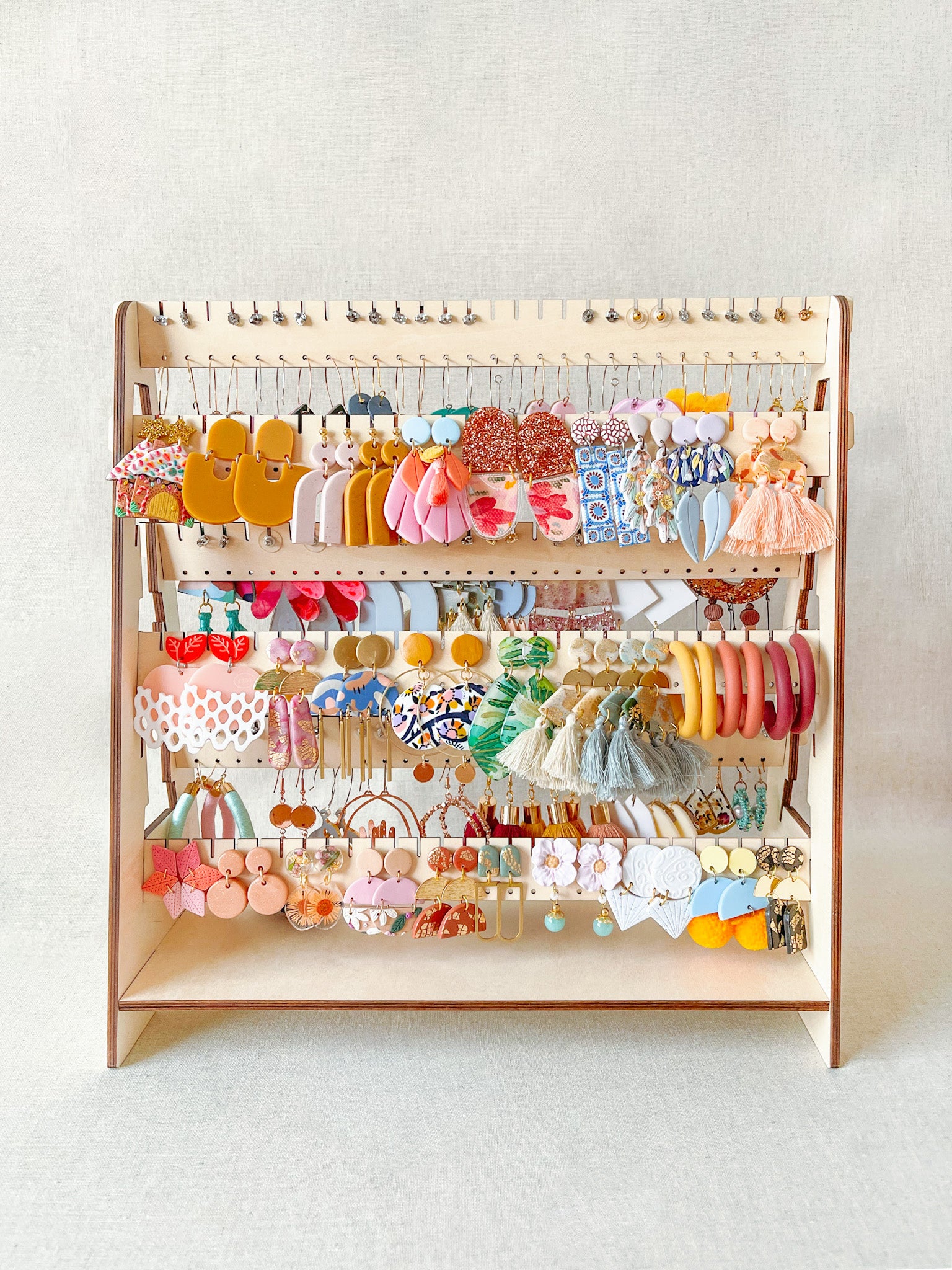 Here are some tips that will help make your earring collection look a lot neater!                Pre-organisation Before you start placing earrings on your stand, it's important to first ca...
Read more