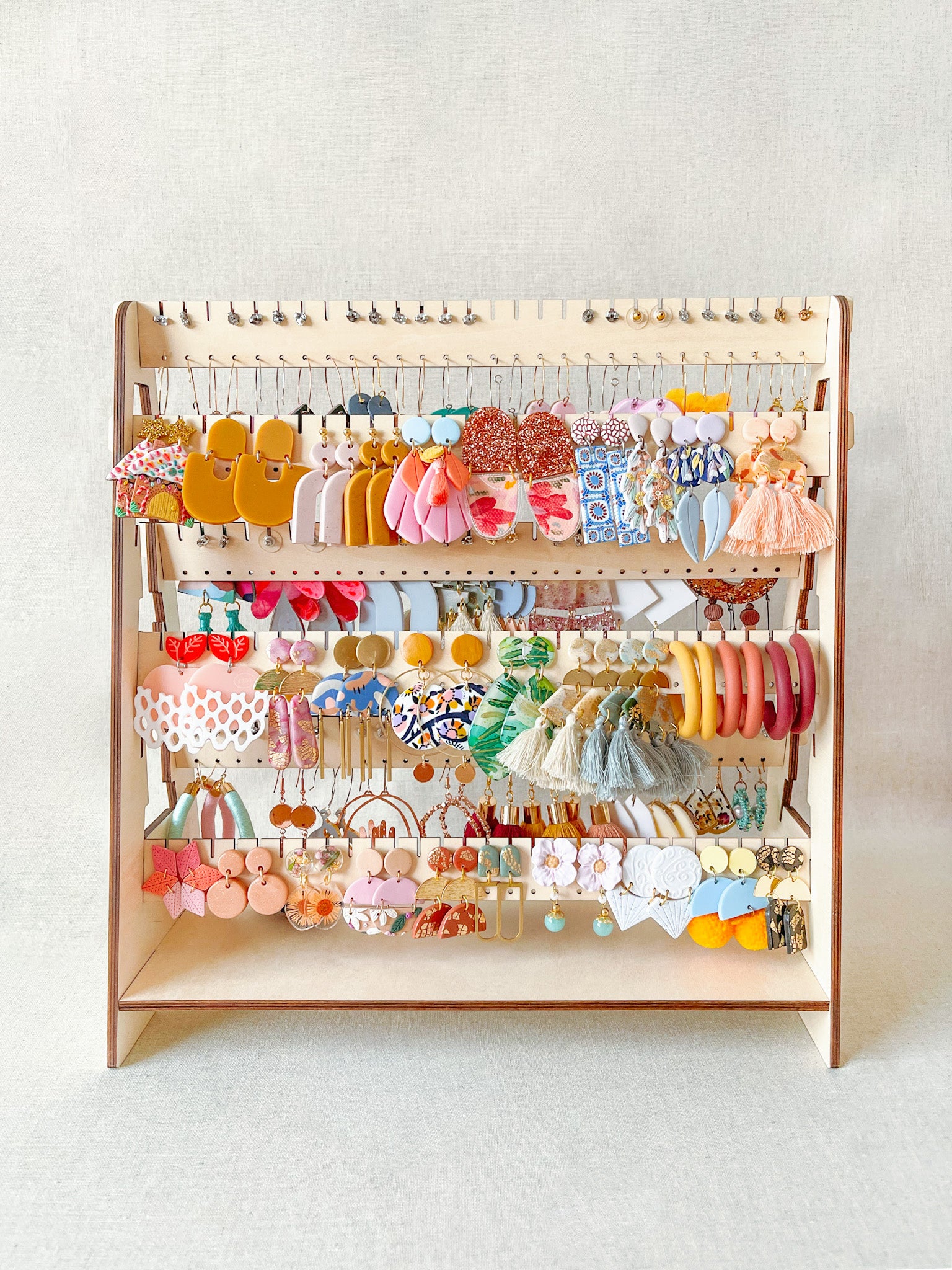 Earring Organisation Tips
Here are some tips that will help make your earring collection look a lot neater!
Pre-organisation
Before you start placing earrings on your stand, it's important to first categorise them on a table or anywhere off the stand. Once you start storing earrings into the slots and holes, it will be a tedious task to shift an entire row up if you suddenly find a pair of earrings that should have gone on much earlier.
What we recommend doing: group hoops, studs and other dangles separately then arrange them by length. Once that's done, it's time to start organising on the stand!
Tip 1 (most important!) - Organise by length
Our number one tip is to organise your earrings by length. When earrings are arranged in length order, it instantly looks neat. Once you've filled a whole row, grab another insert and place it into a slot. You may have to skip a slot depending on the length of your earrings you've just stored.
Tip 2 - Store hoops and hooks in circle holes
Hoops and hooks go on easily when stored in the circle holes, and also allows you to store studs in the straight slots.
Tip 3 - Store studs above hoops and hooks
This way you can utilise all slots and holes on an insert.
Tip 4 - Group same styles together
Grouping similar earring styles together gives an instant organised look to your collection. Our eyes tend to zoom in on groups or clusters, so if you've got earrings of the same style, try storing them together, but always remember to arrange them by length. When earrings are not arranged by length, they can look messy.
Tip 5 - Organise by maker
A very easy way of organising earrings is by their maker. Since every maker has their own unique style, arranging them together brings consistency. If you've got enough earrings from the same maker, you can even fill a whole side of your Adjustable Earring Stand like we've done here (our stands are dual sided)!
Tip 6 - Storing necklaces and accessories
If you've picked out the Adjustable Earring Stand with a range of inserts, you can also place the Necklace Insert on top so your necklaces fall into the middle gap. This keeps your necklaces compact and within the stand so they don't get tangled.
The Accessory Insert is also handy for storing rings, bracelets, watches, and hair ties securely on the stand.
If you try out any of these tips, share them with us on insta @yobiaustralia!
Happy organising!
--------------------------------------------------
[Pictured: Grande Adjustable Earring Stand]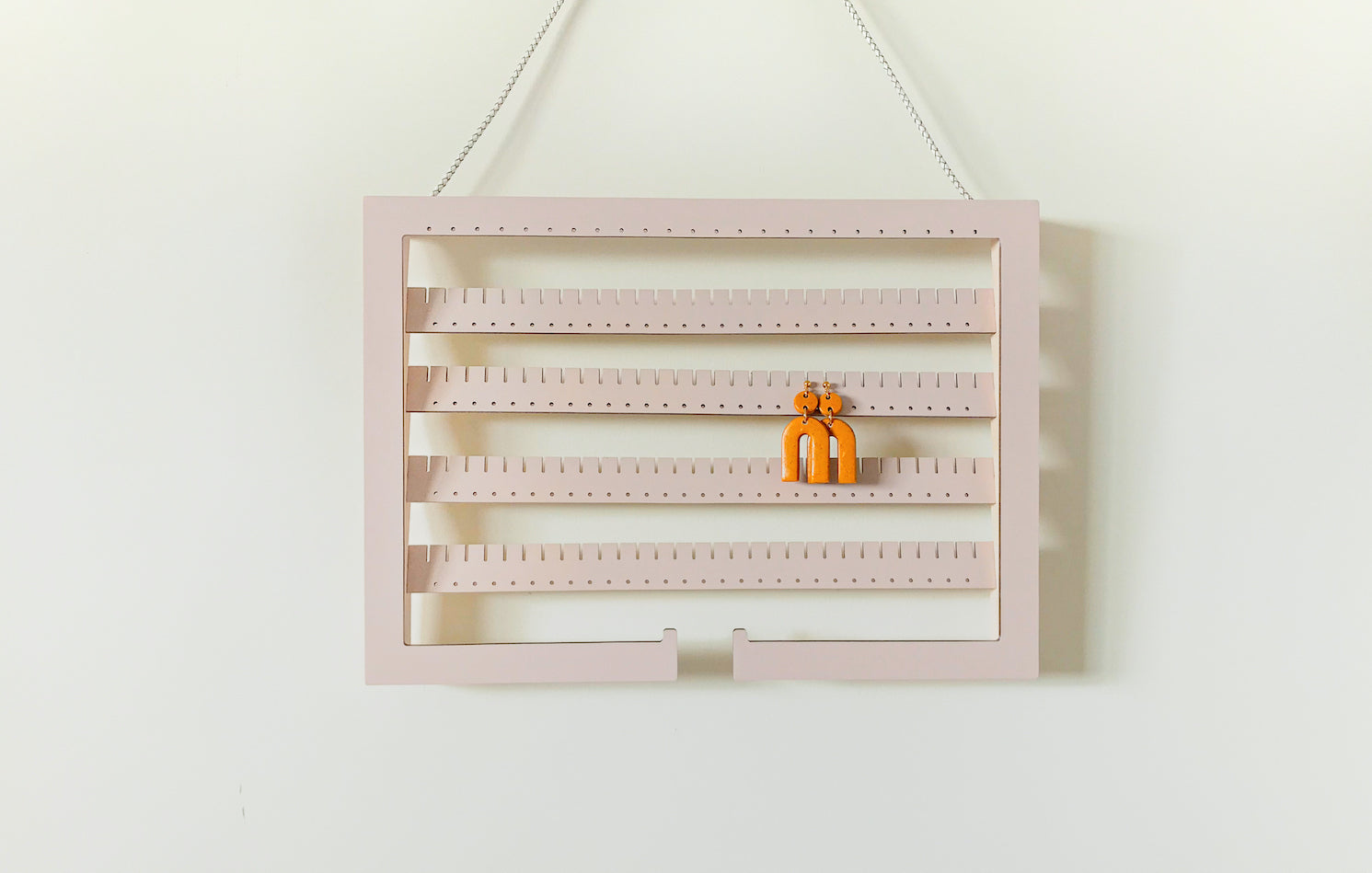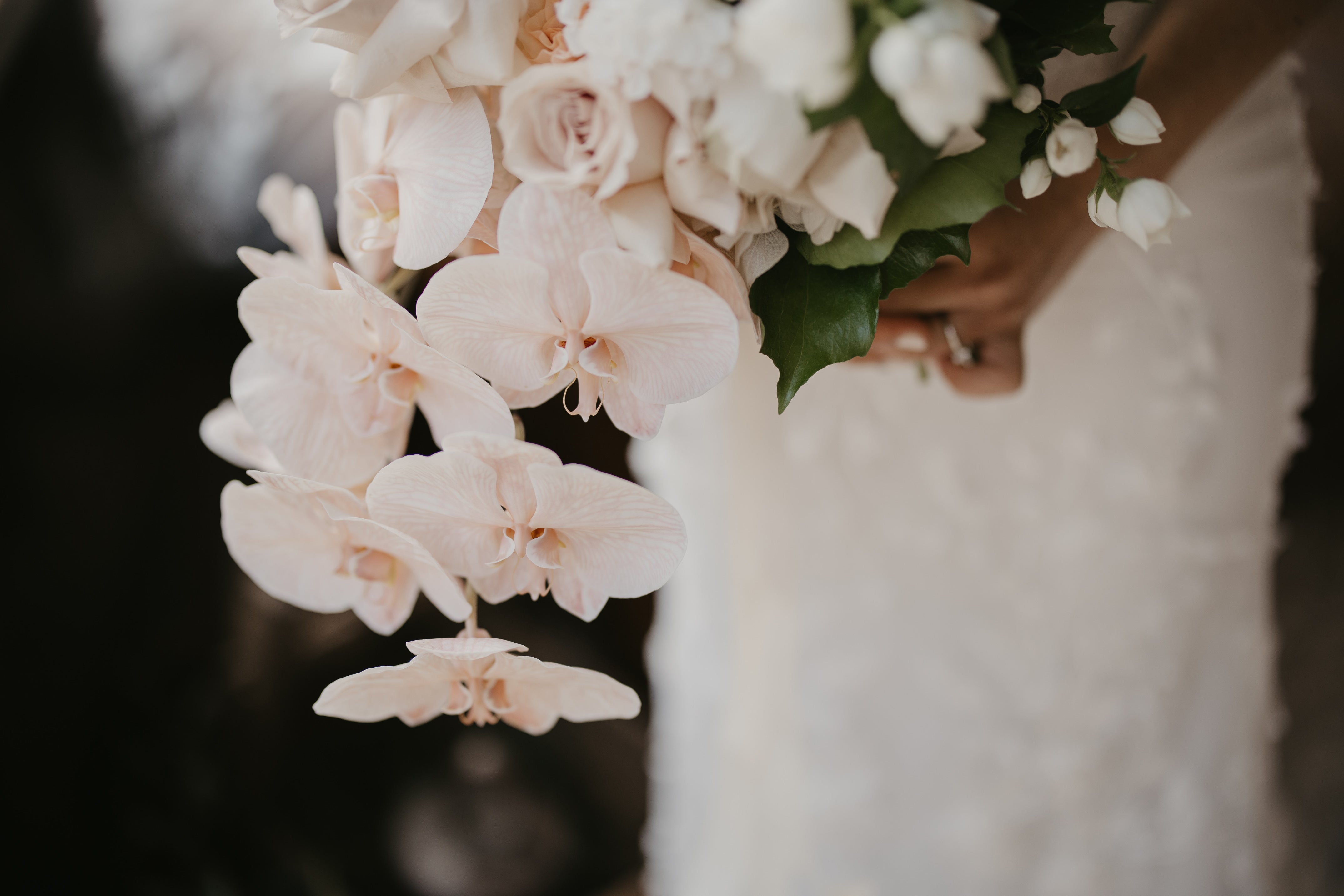 Like many of you here, I adore earrings and thoroughly enjoyed shopping for my wedding earrings. Not having a particular style in mind, I browsed Etsy, Instagram, did a little bit of Googling befor...
Read more